We are proud of Moroccan landscapes, Sahara desert and Atlantic coast and present it in an amusing way. We know all the best places in Morocco and present them in an entertaining way. You can enjoy your time and our Sahara and city guides will take care of all organizational responsibilities such as itinerary, accommodation.
Just let us know your travel group size, budget and interests and leave the rest to our expert travel team. IF you are ready to book a Custom Private Tour across Morocco or have some other questions? Contact us directly.
Our goal is that your Morocco tour with us is the best thing you do while on Moroccan holiday with Vantage Morocco Tours. We love our country and we love our job. We love our guests. BOOK YOUR MOROCCO TOUR NOW!
WhatsApp & Phone: +212 666 39 23 31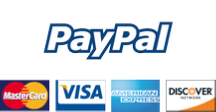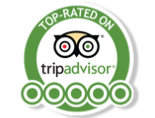 Contact us now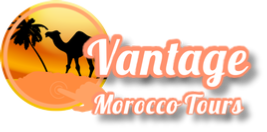 +212 666 39 23 31 / +212 6 66 83 90 55


We organise a customized tours across Morocco with personalised itinerary, comfortable transport, accommodation & private guides all arranged. Plan your Morocco private journey and customize itineraries according to your requirements and budgets. We will do our best to design your perfect Morocco tour from Marrakech, Fes or Casablanca.
We offer the option of creating a private, fully customized Morocco trip for individuals, families and small groups. Our Guided Private Morocco Tours combine the best features of our most popular Atlas and Sahara desert packages with the freedom and flexibility to fully customize your tour.



Enjoy The Best Morocco Private Trips and 100% Tailor-made Tours created by our real travel experts in Morocco. Create Your Dream Tour to Merzouga.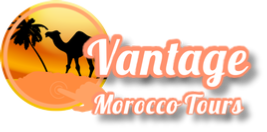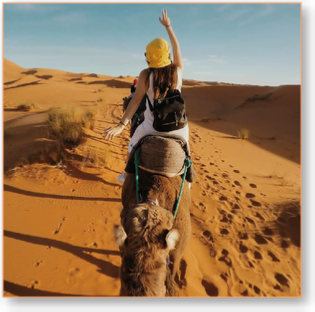 2 day tour departure from Marrakech to Zagora
Private travel ,departure from your local hotel
read more...
* Tour price depends on number of persons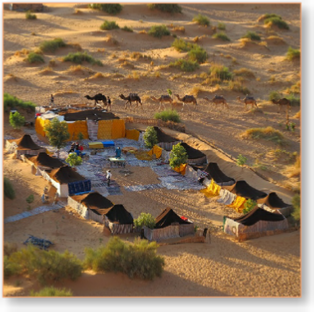 3 day tour from Marrakech to Merzouga
Private travel ,departure from your local hotel
read more...
* Tour price depends on number of persons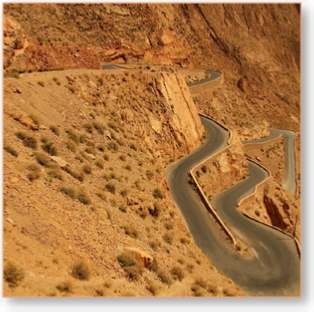 3 day tour Marrakech to Fes via desert
Private travel ,departure from your local hotel
* Tour price depends on number of persons
read more...
All Desert Tours from Marrakech
PRIVATE 2 DAY TOUR FROM MARRAKECH TO ZAGORA DESERT
Explore Morocco with Vantage Morocco Tours. Travel in 2 day tour departure from Marrakech to Zagora more deeply. Travel your way, starting with one of our customizable Marrakech tour plans.
DAY 1: MARRAKECH – ATLAS MOUNTAINS - AIT BENHADDOU – ZAGORA.
We offer Marrakech to desert tour available every day , with private transfer and available with your language speaking driver or guide. Morocco travel with Vantage Morocco Tours is an amazing experience. In the morning, our 2 day tour departure from Marrakech to Zagora starts with enjoyable drive through Tizi n Tichka road pass over 2260 meters across the High Atlas Mountains. We explore best Berber villages until we reach the Kasbah of AIT BEN HADDOU. It is World heritage of the UNESCO, where famous USA movies were shot. Some of them as The MOMMY, and GLADIATOR are very famous.
Then after lunch, we drive to Ouarazazate and we drive along Draa valley to reach Zagora. We reach the Sahara desert where you admire the sunset over the dunes. Enjoy unforgettable camel trek in the desert and after having dinner we stay overnight in comfortable desert camp. (Accommodation of your choice for Marrakech to desert tour : standard or luxury).
DAY 2: ZAGORA – DARAA VALLEY – OUARZAZATE – MARRAKECH
Waking up early morning is " a necessity " to see one that could be the most beautiful sunrise in your life. After breakfast, you will ride the camels back to meet your driver again . Then, hit the road back to Marrakesh via Draa valley and anti atla mountains . Midway, stop for lunch in Ouarzazat known as "Hollywood of Africa – with its largest Oscar Film Studios- you will have an opportunity to visit them. After, we drive towards Marrakesh via high atlas mountains, drop you off at your accomodation . End of our 2 Days Marrakesh Zagora desert tour .
NOTE: This is Marrakech desert tour we offer for all clients visiting Morocco. We recommend you to explore best places with a combination of adventure camel tour (or 4x4 transfer to desert camp) and travel on style with experienced drivers. Spend a night in standard or luxury accommodation in hotels / riads / kasbahs or desert camps.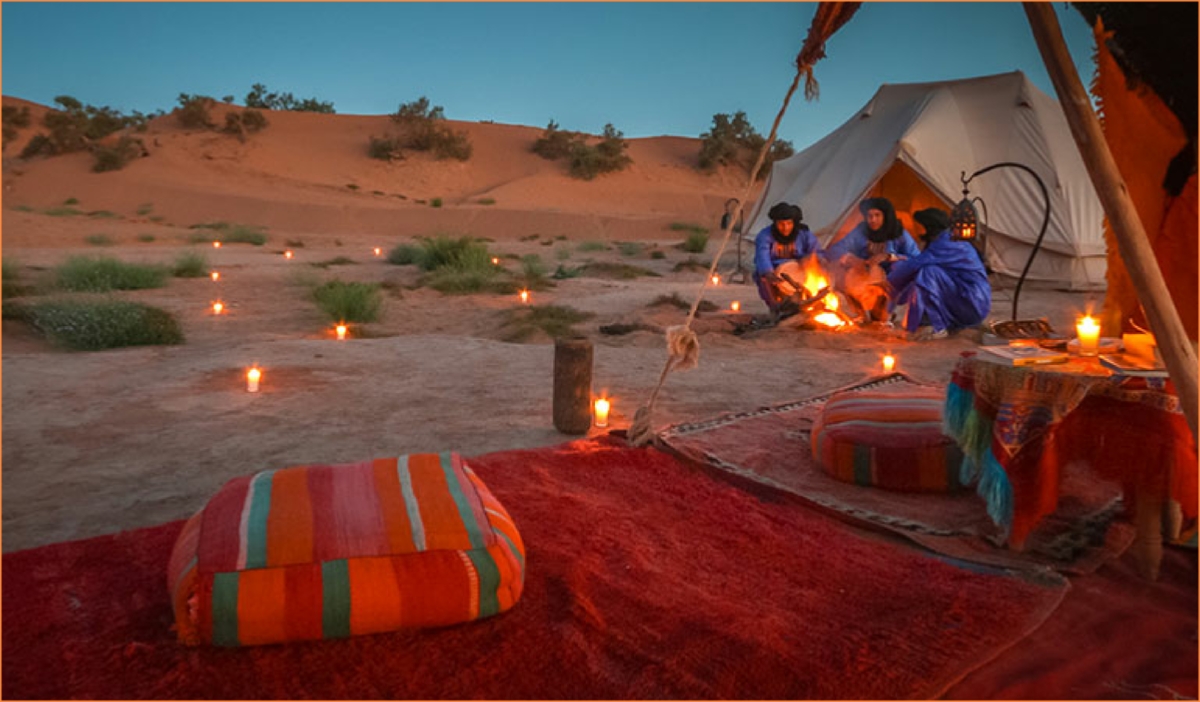 Contact us now
2 DAY TOUR DEPARTURE FROM MARRAKECH TO ZAGORA
Vantage Morocco Tours organise best Sahara desert trips and tours including camel ride within your selected Wonderful Trip across Morocco from Marrakech with your own group of friends or family (private Marrakech tour.)

* Comfortable transfers in A/C cars.
* Personal Tour driver.
* All dinners and breakfasts.
* Comfortable accommodation in Sahara desert near Zagora.
* Experienced Sahara guides.
* Camel trek across desert dunes.
* Enjoy amazing desert sunset / sunrise

* Lunches ,drinks.
* Museum entrance fees.
* Personal expenses and Tips.

Marrakech Sahara tour is available every day during the whole year.
Contact us now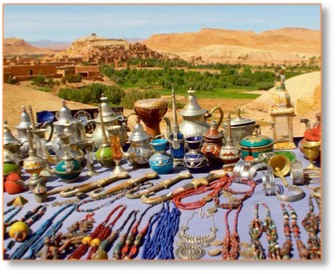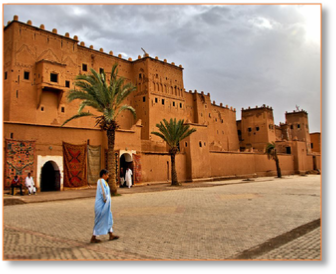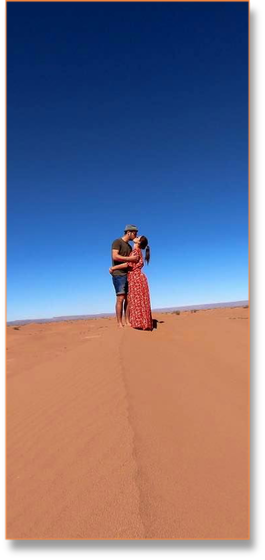 NOTE: Departures for Marrakech tours from your hotel, available every day after previous day confirmation (by phone or email). All tours on this website are only suggested. We may tailor-made your personal Marrakech tour if you require. Explore Morocco with friends, family, children or as solo traveller.