We are proud of Moroccan landscapes, Sahara desert and Atlantic coast and present it in an amusing way. We know all the best places in Morocco and present them in an entertaining way. You can enjoy your time and our Sahara and city guides will take care of all organizational responsibilities such as itinerary, accommodation.
Just let us know your travel group size, budget and interests and leave the rest to our expert travel team. IF you are ready to book a Custom Private Tour across Morocco or have some other questions? Contact us directly.
Our goal is that your Morocco tour with us is the best thing you do while on Moroccan holiday with Vantage Morocco Tours. We love our country and we love our job. We love our guests. BOOK YOUR MOROCCO TOUR NOW!
WhatsApp & Phone: +212 666 39 23 31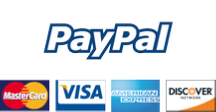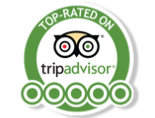 Contact us now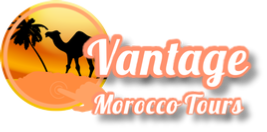 +212 666 39 23 31 / +212 6 66 83 90 55


We organise a customized tours across Morocco with personalised itinerary, comfortable transport, accommodation & private guides all arranged. Plan your Morocco private journey and customize itineraries according to your requirements and budgets. We will do our best to design your perfect Morocco tour from Marrakech, Fes or Casablanca.
We offer the option of creating a private, fully customized Morocco trip for individuals, families and small groups. Our Guided Private Morocco Tours combine the best features of our most popular Atlas and Sahara desert packages with the freedom and flexibility to fully customize your tour.



Enjoy The Best Morocco Private Trips and 100% Tailor-made Tours created by our real travel experts in Morocco. Create Your Dream Tour to Merzouga.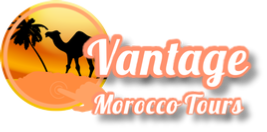 BEST MARRAKECH DAY TRIP TO UZOUD CASCADES
Private Marrakech Day trip to Ouzoud waterfalls to explore most famous Atlas mountains. Best Marrakech trip to Ouzoud cascades are with best prices and availability every day...
DAY TRIP TO OUZOUD IN ATLAS
We offer Marrakech trips available every day , with private transfer and available with your language speaking driver or guide. Morocco travel with Vantage Morocco Tours is an amazing experience. Pick up from your hotel or riad in Marrakech at 8 a.m and transport you to Ouzoud waterfalls to experience one of Morocco's spectacular and natural sites. The Ouzoud cascades are about 3 hours drive and 106 miles from Marrakech, with plunges that drop 330ft into the river, below the falls is an endless series of pools where you can either swim or go on a hike with varying views up and down the valley. You will be able to watch Barbary apes in their natural habitat swinging from the olive branches. From carob trees to the old small mills that are still functioning at the summit of the falls. Travel with Vantage Morocco Tours in Marrakech.
The Ouzoud waterfalls day tour involves walking on cliffside trails and stairs climb and we recommend wearing walking shoes or baskets. During July and August, the waterfalls are very popular with Moroccans on holiday escaping from the heat of Marrakech and big cities. Swimming is possible at the bottom of the falls. Access is through a shaded path of olive trees, you may see the monkeys on the way down to the cascades, you may also enjoy a Berber Tagine at one of the local restaurants for lunch. The Ouzoud Cascades (the Olive Waterfalls, named after nearby Olive trees) represents an exceptional destination for a Marrakech day trip that you can easily book with us and enjoy a wonderful day in the Atlas Mountains admiring the beautiful Ouzoud Waterfalls.
NOTE: Customize this day trip from Marrakech and let us know your travel plans.
Contact us now
MARRAKECH DAY TRIP TO OUZOUD WATERFALLS
Vantage Morocco Tours organise best Marrakech day trips and full-day tours including on-time hotel transfers for your selected Wonderful Trip across with your own group of friends or family (private Marrakech day trip).

* Comfortable transfers in A/C cars.
* Marrakech hotel pick up.
* Experienced driver.
* Guided excursion
* Family friendly trip.
* Drop off at your hotel.

* Lunch and drinks.
* Museum entrance fees.
* All personal expenses and Tips.

This day trip from Marrakech is available every day during the whole year.
Contact us now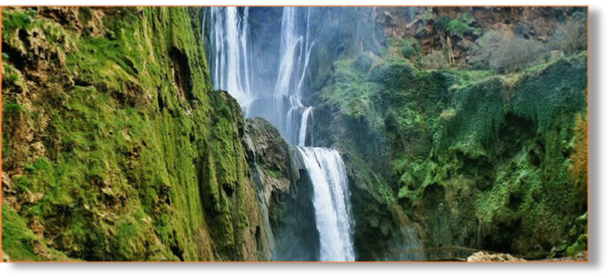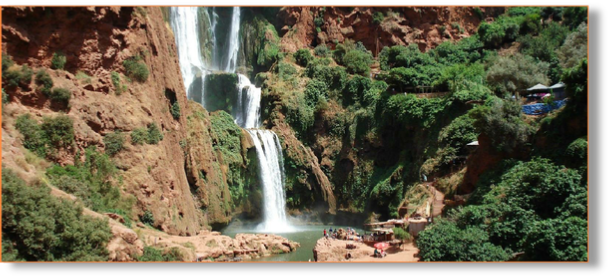 NOTE: Departures for Marrakech tours from your hotel, available every day after previous day confirmation (by phone or email). All tours on this website are only suggested. We may tailor-made your personal Marrakech tour if you require. Explore Morocco with friends, family, children or as solo traveller.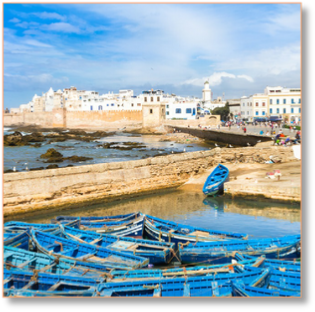 Marrakech Day trip to Essaouira
Private excursion with departure from your hotel
read more...
* Day Trip price depends on number of persons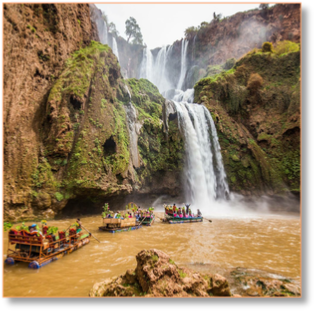 Marrakech Day trip to Ouzoud waterfalls
Private excursion with departure from your hotel
read more...
* Day Trip price depends on number of persons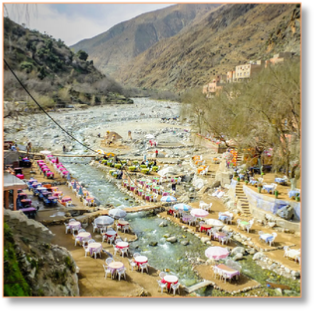 Marrakech Day trip to Ourika valley
Private excursion with departure from your hotel
* Day Trip price depends on number of persons
read more...
All Day trips departure from Marrakech